Rolf-Dieter ARENS
Pianist, jury member at international piano competitions
and former professor of piano at the LISZT SCHOOL of Music Weimar

Born in 1945 in Zinnwald, Germany, Rolf-Dieter Arens was already taking piano lessons at the age of five. He studied piano and chamber music at the music academy "Felix Mendelssohn Bartholdy" in Leipzig and attended masterclasses given by Paul Badura-Skoda. From 1986 until 1991, he was a regular soloist with the Berlin Symphony Orchestra, and toured Europe with them. He has also had concert appearances all over the world both as a soloist and in chamber ensembles. In 1995 he founded the chamber association "Weimar Soloists". Arens has worked with such renowned conductors as Kurt Masur, Herbert Blomstedt, Marek Janowski and Neville Marriner. He has also been active as a jury member at important international piano competitions, such as the the "Bach" of Lipsia, the "Beethoven" of Vienna, the "Casagrande" of Terni and the "Liszt" of Budapest, Utrecht and Weimar. The name Franz Liszt also pops up frequently in the life of Arens: since 1986, he has been professor of piano at the LISZT SCHOOL of Music Weimar, and has been the school's president from 2001 until 2010. He has been chair of the International FRANZ LISZT Piano Competition of Weimar, and the artistic director of several Liszt festivals including the Thuringian Liszt-year 2011. Since 2006 he is member of the LISZT FOUNDATION. In 2011 he was awarded the "Premio Liszt" in Grottamare (Italy). In addition, Rolf-Dieter Arens is artistic director of the summer music academy at the Hundisburg castle. He has taken part in numerous radio broadcasts and has made recordings for television and CD productions. As the new president of the "Culture Foundation Leipzig" his latest project is the creation of a "Wagner museum" in the birth town of the composer until 2013.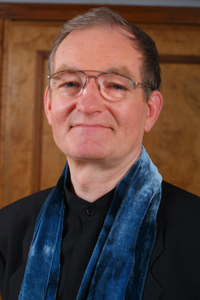 Masterclass Piano and Chamber Music
for students of music and advanced amateurs